A special quality management institution has been established in Pharscin Pharma.----quality management center, which is subdivided into quality assurance department and quality control department, and is led by the CEO directly. The quality management center will independently exercise its rights and duties granted by Pharmaceutical Administration Law, Criterions for the Quality Control of Drug Manufacturing (GMP), in an effort to continuously improveand perfect the quality management system.Asfar as the society is concerned, we have always committed to the mission that manufacture quality medicine, and safeguard for health.As far as the patient is concerned, we adhere to the principle that satisfies customers. As far as the product is concerned, we strictly implement internal standards which are stricter than legal standard. As far as the employee is concerned,we have organized kinds of quality activities and training in order to improve employee's quality awareness and operating skills. As far as the supplier isconcerned, we have also proposed corresponding requirements to guaranteequality of products from the beginning.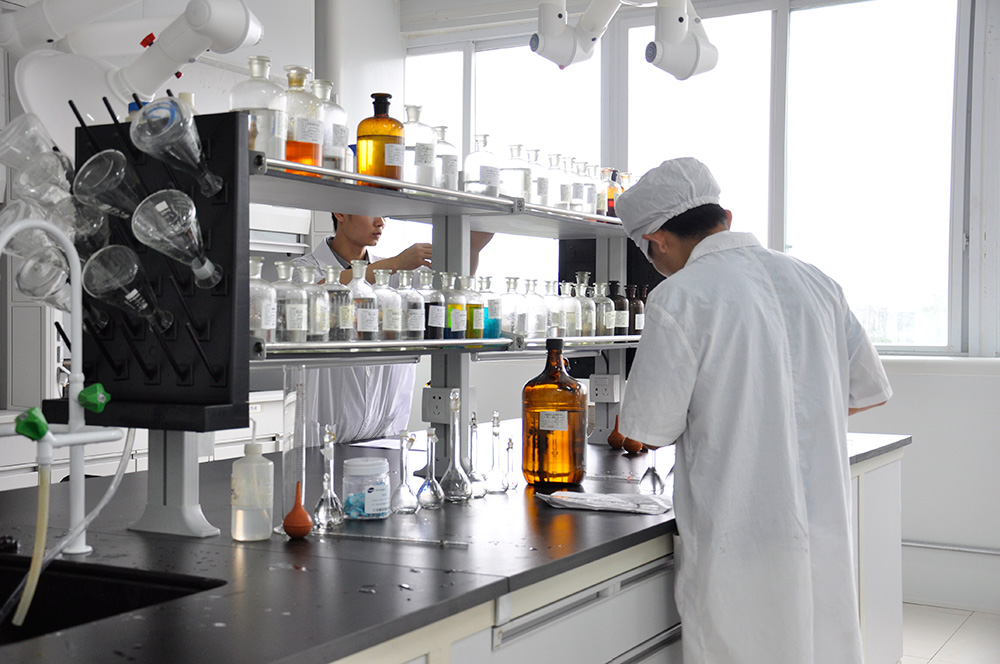 The quality control department takes up an area of more than1700 square meters. The original prices of kinds of detecting instruments,equipment and facilities are more than RMB 10 million yuan. The department has equipped with latest and modernlarge-scale detection and analysis instruments such as infrared detection instrument, ultraviolet detection instrument, gas chromatography detector, high performance liquid chromatography detector, spectroscopic instrument, ion chromatography detector, atomic absorption detection instrument, etc. Completedata tracing system of online edition is also established. All personnel in the quality control department have acquired a college degree or above in relevant professions and have taken the post after being assessed by the Chongqing Pharmaceuticals Quality Association.With rich experiences in theoretical knowledge analysis and working, they have laid a solid foundation for the quality assurance.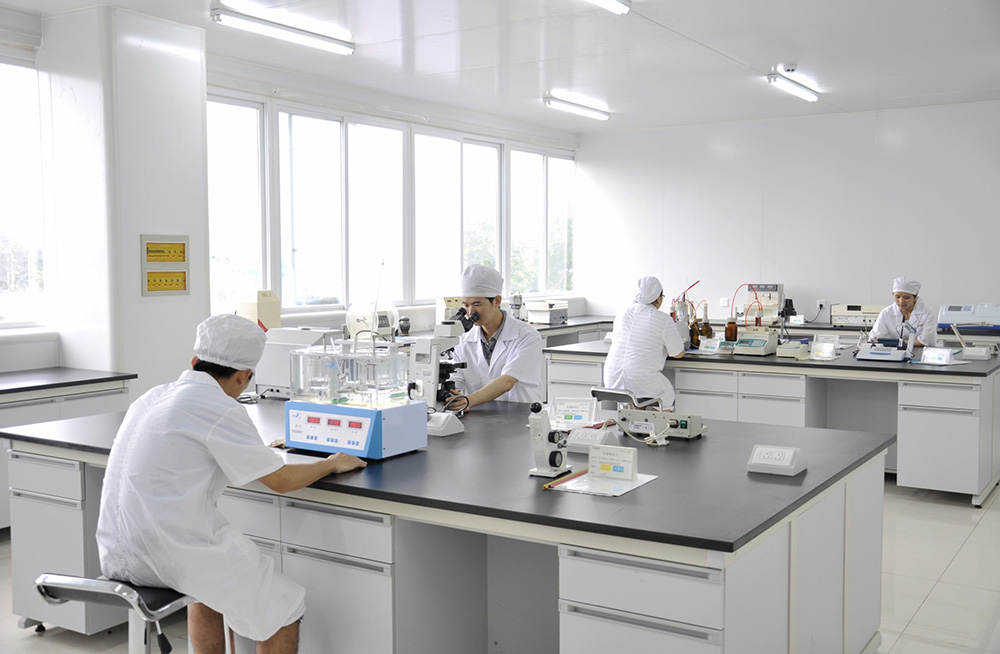 It is the precise, careful, standard and scientific quality management and serious, persistent, responsible and efficient work style that make common people feel assured of its quality medicine. The qualification rate of all its market products has reached 100% in the course of national drug market sampling inspection, supervision and sampling inspection carried out by the Chongqing Food and Drug Administration, sampling inspection and delivery inspection carried out by the Chongqing Institute for Food and Drug Control since the establishment of the company. The company has been awarded the "Excellent Quality Management Team in China's Medical Industry". The company has been also rated as the "Satisfactory Enterprise of Chongqing Users" by the Chongqing Municipal Bureau of Quality and Technical Supervision and Chongqing Quality Control Association. Products manufactured by the company such as Weidimei(Hydrotalcite Tablets), Luoxuanzao Jiaonang are rated as the " Brand Products of Chongqing". Besides, the Terazosin Hydrochloride Capsules and Macrogol 4000 Powder produced by the company are rated as the "Consumer Trust Products".